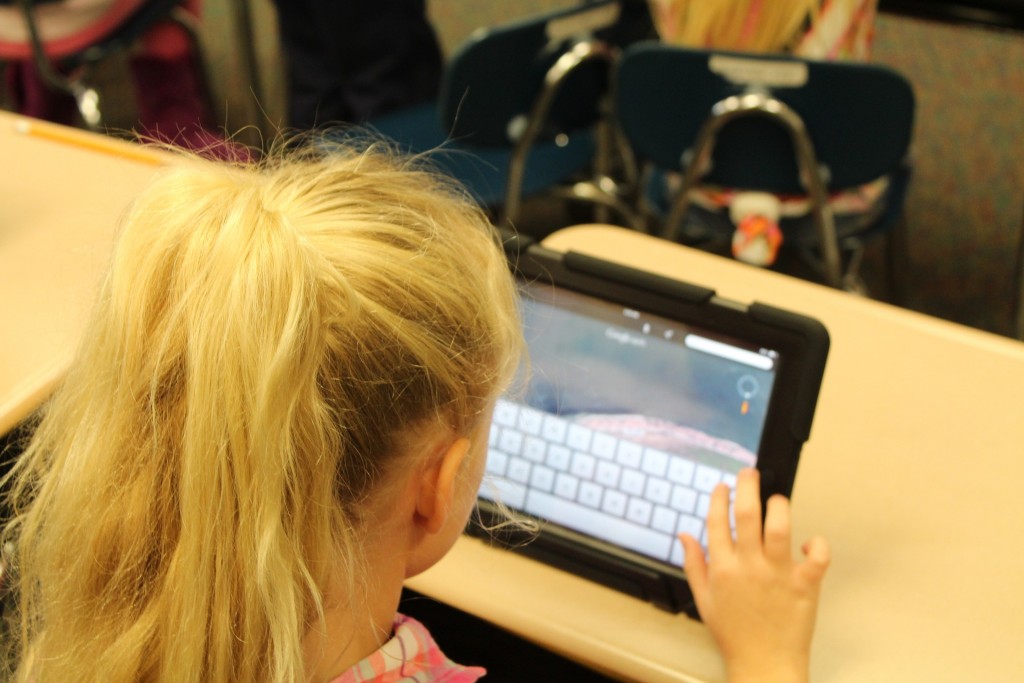 The internet has changed the world but it has also changed the young beings in it. There is a huge debate on whether the internet is good or bad for children. Of course the benefits cannot be denied but there is a silent danger that is creeping behind the virtual space.
The effects of technology on children are complicated, with both benefits and costs. Whether technology helps or hurts in the development of children's thinking depends on what specific technology is used and how and with what frequency it is used. A large number of children use the Internet to browse websites, chat, play games, participate in online forums, get information for their homework, post their profiles on social networking sites such as Facebook and twitter and send e-mail.
Although parents often encourage their children to use the Internet to access useful information, giving them many unmonitored hours often allows them to go astray. While parents think their kids are searching for information to complete a homework assignment, they may well spend hours playing games online or come across websites that are not meant for them, including inappropriate sites with pornographic images or videos, information facilitating the use of drugs or alcohol or any kind of violent content. Children subjected to such inappropriate content may experience anxiety and behavioral expression disorders. It's up to parents to make sure their kids spend that time safely on the Internet, experts say.
Sourced from:http://www.todayszaman.com/national_experts-say-internet-has-many-harmful-effects-on-children_319576.html
Children are now having sex online. Yes sexting is the order of the day. To them it looks like harmless fun but there are perverts who can't wait to get their hands on innocent kids. In fact it seems your kid is much safer playing outside than being online.
Recent research by the NSPCC revealed that sexting is so widespread as to be considered mundane. Girls as young as 13 send topless and naked photographs on their mobile phones without hesitation, regarding it as a form of flirtation.
While middle-class parents might be horrified, evidence suggests that socio-demographics do not play any role in dictating who engages in the practice. According to psychologist and author Oliver James, as soon as a parent hands their child a smartphone, they have "entered the Wild West" and are virtually guaranteed to explore the furthest frontiers of cyberspace, including hard-core pornography. Most will have a quick peek but won't linger.
Yes, there are people online pretending to be 16 when they are really 30 or 50, but what can you do?" he says. "If your child has half a brain they can spot a fake. And besides, I have absolute confidence that my children will be moderate and sensible."
But his views clash with those of fellow psychologist Prof Tanya Byron, who has sounded the alarm over children being "raised in captivity", because of paranoia over health and safety. "Children are not free range any more," she told the North of England Education Conference last week. "There are no more predators on the streets, no more paedophiles, than when I was growing up in the 1970s, yet children are rarely seen out. Instead, they are having a blast in this fantastic global space. I would argue that they are more vulnerable there than if they were hanging out on the street."
Sourced from:http://www.telegraph.co.uk/technology/internet/9815906/Should-parents-spy-on-their-childrens-emails-and-texts.html
Prevention has always been better than cure. You cannot deny your children access to the internet but you can make them aware of the dangers that are lurking. You should also make it clear that you will be checking on them, after all what kind of parent will you be if you do not keep your child safe.

'Start discussing online safety at an early age'

David Emm, senior security researcher at internet security company Kaspersky Lab
"I think one of the key things is to start the process of discussing online safety with your children at an early age, when they start to do anything that involves the Internet.
They might still be using the computer with you, rather than independently and this offers an opportunity to highlight the fact that the online world parallels the real world and that there are both safe and unsafe things out there. It also enables you to discuss the things that are there to protect us, e.g. Internet security protection, passwords, etc.
'If you wouldn't do it face to face – Don't do it online'

Shelagh McManus, online safety advocate for security software Norton by Symantec
"The advice I give my own family and friends is encapsulated in: "If you wouldn't do it face to face – Don't do it online" For example, would you go up to a complete stranger and start a conversation? Would you be abusive to friends or strangers in a pub or bar?
Just because you feel protected by the apparent distance a screen gives between you and the person you're talking to, you must remember that online is still the real world.
Sourced from:http://www.theguardian.com/technology/2014/aug/11/how-to-keep-kids-safe-online-children-advice